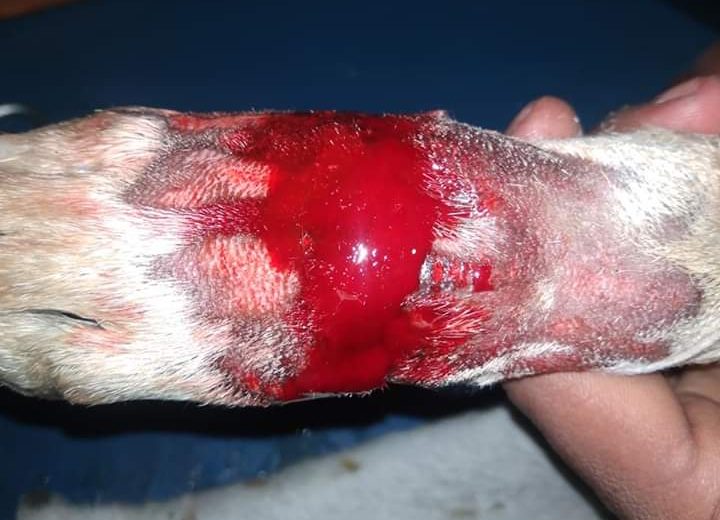 Thank you to all our donors, we have met our fundraising goal.
A dog  found in bricks factory Dadri with rubber bands wrapped tightly around his right forelimb leg
A worker of a bricks factory near to our shelter found the little dog "Milka" with rubber bands wrapped around his right forelimb leg.
"He has come such a long way," said doctor here in Nishabd team. "We are so grateful for the worker who informed Nishabd team and brought this dog into our shelter."
The rubber bands were so tight, they were nearly cutting off circulation. The dog's feet were horribly swollen, making it very difficult for him to walk.
This 2-years-old dog's treatment includes daily laser therapy and warm compress massages to promote blood flow and improve circulation in his right for-limb leg.
Much like a balloon, the massages cause the fluids to shift and, hopefully, the swelling will be reduced.
His daily laser treatments activate the cells and tissues in his feet, essentially helping to "jump-start" the cells needed to heal.
Little Milka remains under the care of the Nishabd team but needs your help for his treatment expenses including Stay, Medication and for the doctor visit.
We are raising Rs.4500/- for Milka's treatment expenses.