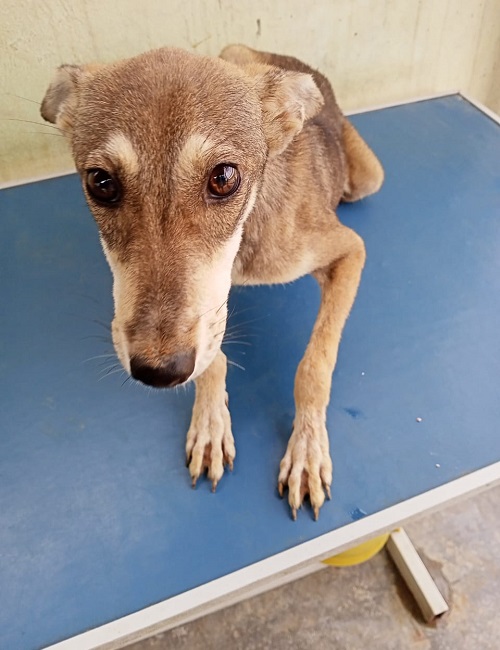 'Genie' is a 2+ months old female stray Puppy, who was living near the Bagban Apartment, Rohini sector-28, Delhi.
Mr. Joy Dutta is taking care of this dog since the day she was born but for few days in the month of February, the dog was not well as the dog was suffering from Loose motion and Vomiting too.
He brought the dog to Nishabd shelter in the mid of February in a very severe condition. The dog 'Genie' was diagnosed with Gastroenteritis, this happened because dog ate some foul stuff like garbage or other no-eatables. However we gave her the antibiotics and was kept on drip for a week. She got well within a week of treatment. Now the dog is fit and fine.
Mr. Joy is a working professional so he can't take care of this dog in he location and at this moment we are looking for adoption of this dog. The puppy is now more energetic and human friendly but what she needs most importantly is a family which can take care of this dog and give her care and love in his second life. The puppy 'Genie's' eye is looking for a family so we request you all to come forward and adopt this dog.