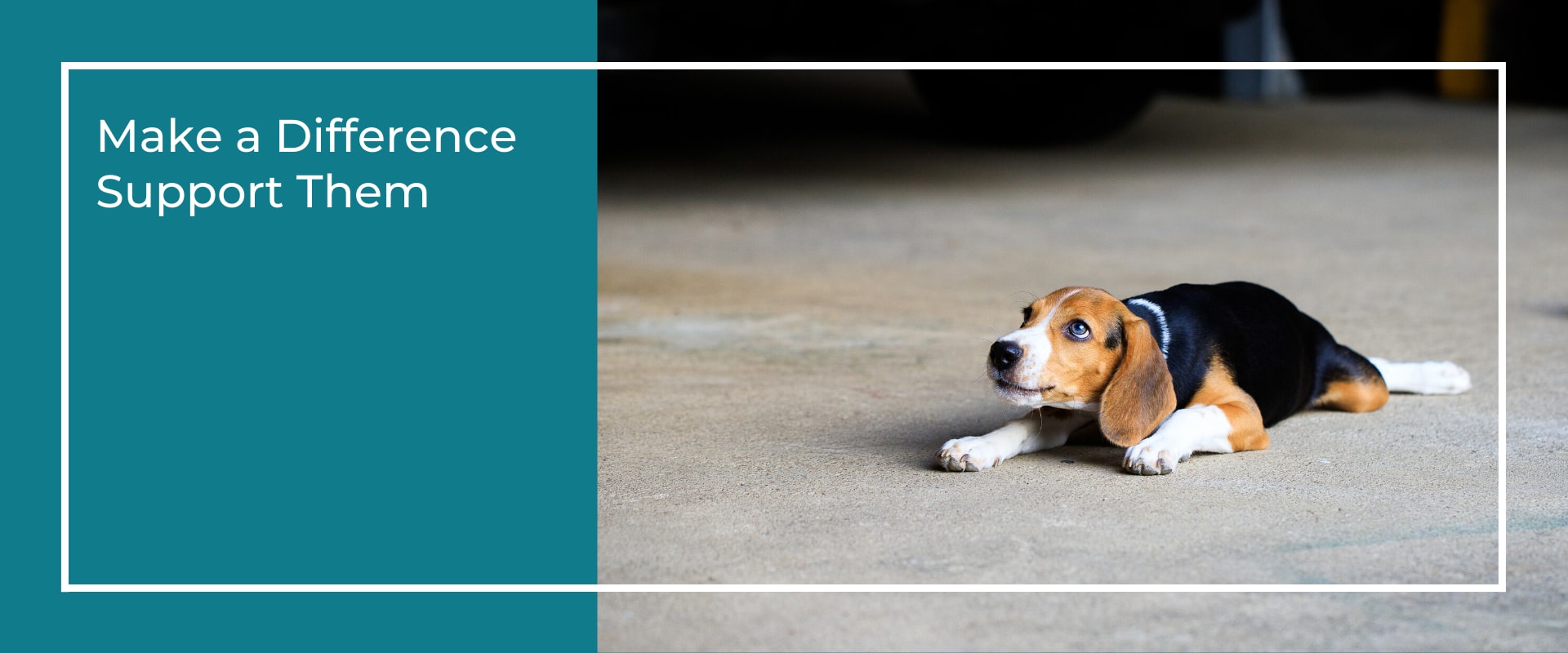 Nishabd  is called upon everyday to rescue animals from abuse, abandonment, sickness or injury. Whether it's a street dog in need of life-saving medical treatment or providing food to the starving dogs on streets, Nishabd is actively fighting to provide the basic rights that street dogs should have. With no government funding, Nishabd operates solely on donations from compassionate animal lovers around the world. We pride ourselves on the efficient use of donations so that the maximum number of street dogs can be helped. 
Nishabd runs a shelter which at any given time, is home to over 50 street dogs. With support from animal lovers like you, Nishabd also assists other animal lovers across by providing them assistance in taking care of the street dogs in their localities through medical emergency supplies for injured dogs and  food to individuals caring for stray animals in communities.
Whatever and however much you choose to donate, know that your gift in cash or kind will always be used in the most efficient way possible to aid the maximum number of street dogs.
To Sponsor please click here.
Donate on your Birthday
To make your Birthdays special as they only come once a year, you can help make a difference in the lives of animals long after you blow out the candles. You can celebrate your birthdays with your friends and family by coming together at our shelter to change lives, by asking them to donate to a cause that is dear to you and helpful for the animals in need
Donate in Memory
Donate in memory of someone you love. You can make donations in memory of someone who meant a lot to you, to honour them and cherish the memories they have left behind. Your donation will be appreciated and is valuable for its thoughtfulness.
You can also help by donating for the following:
Every single penny is precious for us. We run with the help of donations from individuals just like you, we accept donations in cash and kind. Your do...nations will help us reach all the suffering street dogs for proper medical treatments and care
Running a shelter and rescue services is never an easy task, it requires lot of monetary support to help everything fall in its place. Nishabd has been able to provide medical aid and care to the wounded and sick street dogs with the assistance of donations from people simply like you, we acknowledge money and kind donations.  
We are thankful for your generous donation as a tribute to the suffering you are determined to relieve. 
As a donor to Nishabd, you are a leader in animal protection in India.
Support them from your wishful contribution because they need you
Pledge to donate a fixed amount monthly and become our patron ! 
Bank Transfer
Use the information below to make a direct bank transfer through NEFT/RTGS/IMPS.
Account number:

700701707065253

Account name :

Purusharth Charitable Society

IFSC code :

YESB0CMSNOC


(The digit after B is Zero and the letter after N is O for Orange)
For UPI Transaction: [email protected]