NISHABD GUARDIAN PROGRAMME- A Virtual Pet Adoption Programme!
Can't adopt a stray dog? Join the 'NISHABD GUARDIAN PROGRAMME' and you can 'VIRTUALLY ADOPT' a senior or special needs pet at the Nishabd shelter.
It is understandable that animal lovers cannot adopt all the stray dogs, so becoming a guardian for that special one whose story touched you, is a popular alternative to adoption. The bond formed through this virtual adoption is one that keeps you connected to the progress of your special friend and gives you the opportunity to spend time with them and witness their growth over time. This is why, Nishabd Guardian Programme makes the 'purrfect' project or gift! 
At Nishabd NGO, by virtually adopting a dog with a donation of just Rs. 3000/month, you will be providing for its food, shelter, toys, blankets, and care by our staff workers while he or she is inheavenly care. You can visit the shelter anytime during regular open hours to say hello to your chosen pet. When your sponsored pet finds a forever home and leaves the shelter, you may opt out of the programme or virtually adopt a new pet at the shelter. Also, you can 'adopt' as many as you like; or 'adopt' one as a gift/tribute in honour or memory of a loved one! We'll e-mail you their downloadable photo and story, their funny moments, their health and medical progress – and our great appreciation for your support. You'll receive an official 'Virtual Adoption Certificate', a photograph, and a biography of your sponsored pet announcing your sponsorship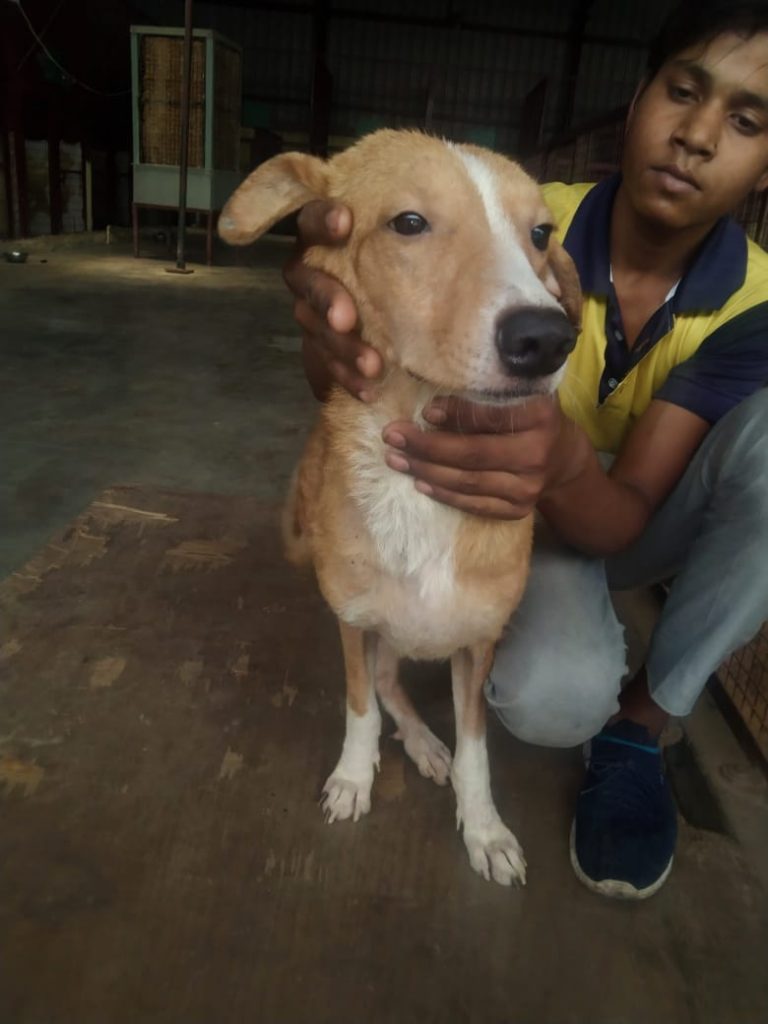 Gender: Male
Age: 6 Months
Candy is a jolly and energetic dog that had undergone a forelimb amputation. He likes the company of strangers and is always exciting about going outdoors. He is always ready and waiting for action.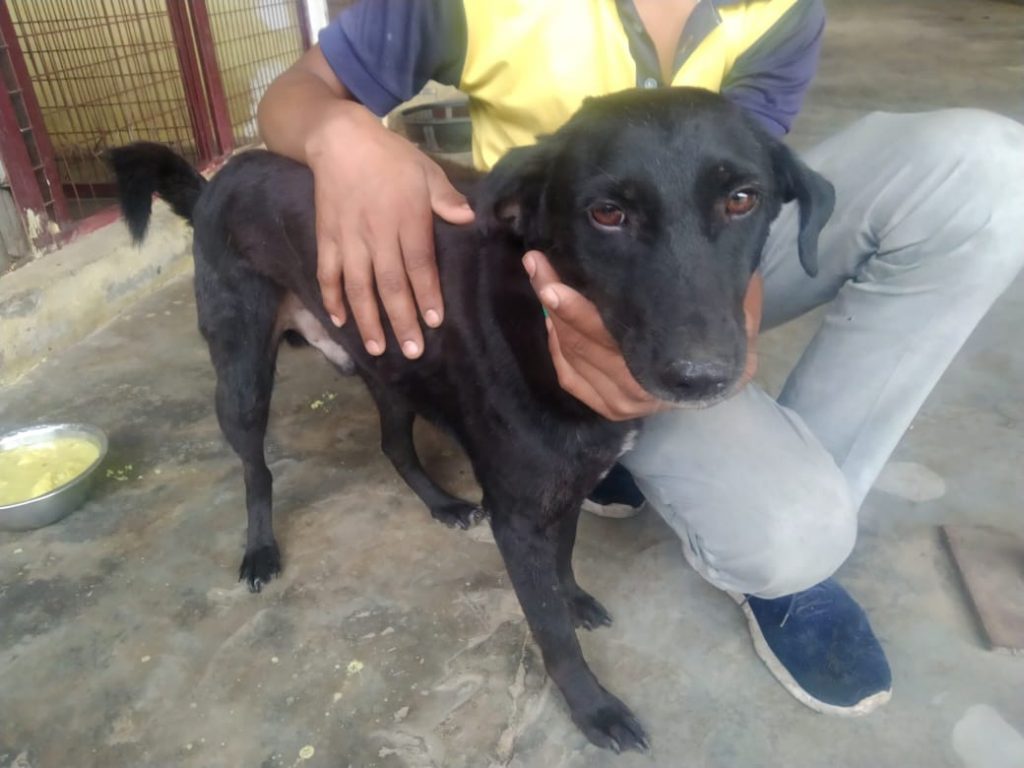 Gender: Male
Age: 3.5 Years
Bruzo is a very intelligent dog that was abandoned at our shelter. He excelled in the obedience training and is very interactive with other dogs as well. He likes to show off his tricks and would constantly keep you surprised and amused with his swag. Also, popular among ladies!
Adopt a stray dog virtually. And save a life literally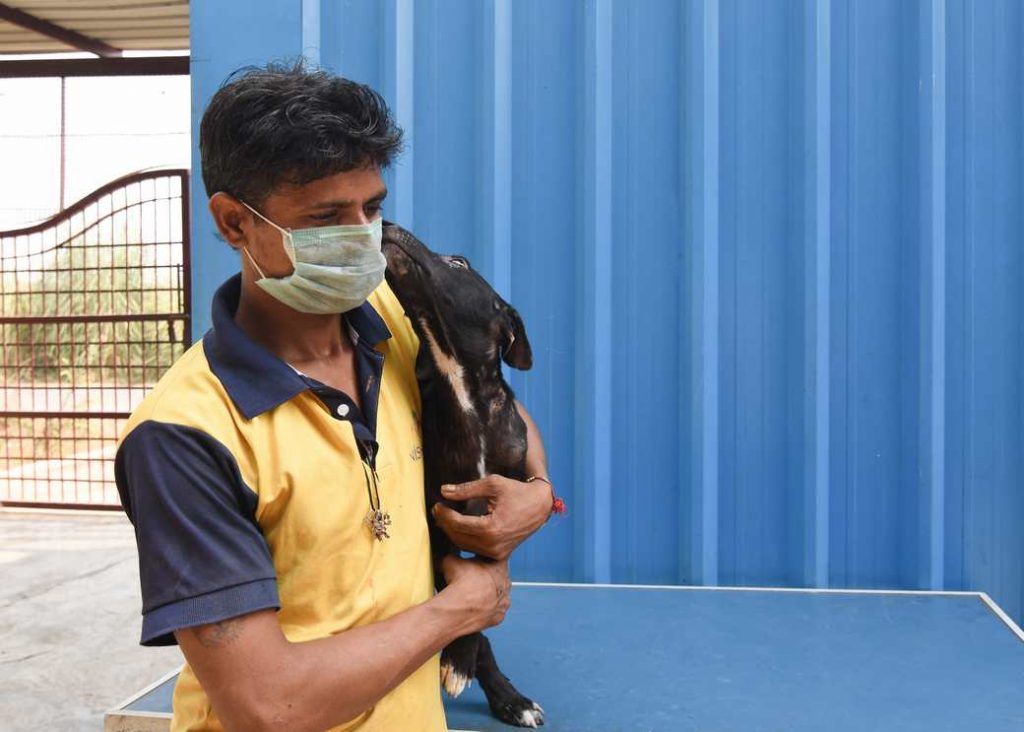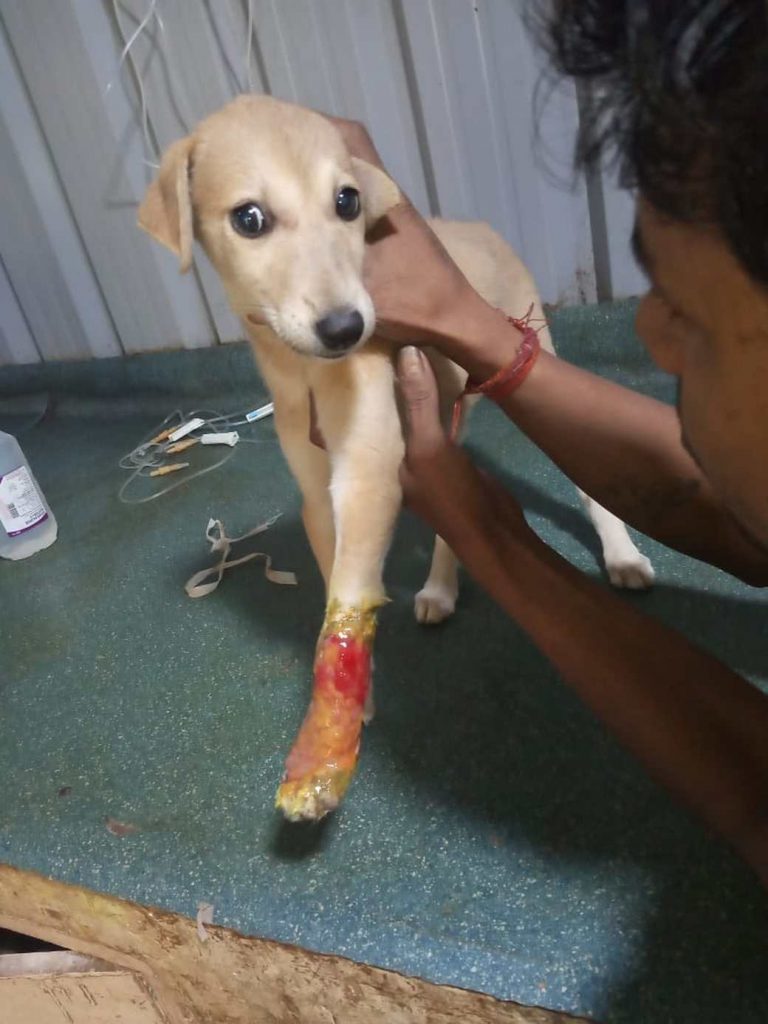 Call : +91 8448 485 651
         +91 8448 999 495
What is my donation used for?
Your monthly donation is used to help your chosen pet dog at our shelter. Your donation will be contributing to food, shelter, toys, blankets, rehabilitation, behavioural support, medical & general care including your virtual pet.
When can I visit my dog ?
We love visitors and encourage guardian angels to visit their dogs anytime during the opening hours.Although visits to the shelter are by appointment only and, due to seasonal constraints, may not be available all year round. We suggest contacting us when you are planning your trip to find out more. It is also important to remember that some of these dogs have had a lot of emotional trauma in their history. Often times this is the reason we have never been able to adopt them out. As such your Virtual pet may only be open to receiving cuddles and hugs virtually, they may not allow you to pet them physically. But our staff on the ground can advise you further during your visit.
Will I be my dog's only sponsor?
While we would love to see every dog in this program have just one guardian. The reality is that some dogs are more popular than others. Therefore your dog may have more than one guardian, while others will remain without a guardian. If you are keen to virtually adopt one of the dogs that currently doesn't have a guardian, please message the administration for advice in your selection.
How often will I receive news about my dog?
If you have sponsored a recent rescue in recovery, we will endeavour to provide updates as they go through the healing and recovery process. As a minimum you will receive quarterly updates – mostupdates will be specific for your dog, however, others may include general good news stories about the pack and/or the location your dog is living.
Will I receive a birthday card from my dog?
Unfortunately not, we do not collect this information during your registration process, therefore are unable to provide birthday greetings from your virtual pet.
Do you send out donation reminders?
The virtual sponsorship program is set up with an auto-billing option. We will contact you should there be a problem or an issue within this system. However, donation reminders are generally not required.
I am having difficulties setting up a virtual adoption?
If you are experiencing technical difficulties in setting this program up, please contact the Nishabd administration support: [email protected] or call us at +91 8448 485 651. We are happy to help you.
I want an update on my pet, is that possible?
Because our caregivers are very busy providing daily care and enrichment for all of the animals in our care (recent rescues, dumped and abandoned as well as the regular residents), they are not able to provide updates on-demand for virtual pets. We certainly hope you can understand our time constraints – the dogs are our main priority here! However, you can stay in touch with all that's going on through our social media platforms.
If my virtual pet is adopted, can I receive updates?
We will ensure to update you should your pet be adopted/find a permanent home. The family or adopter may want privacy. However, we do occasionally get their permission to share their stories and updates through our social media platforms, so be sure to check!
Can I cancel my virtual adoption?
You can of course opt-out of this program at any time, although we certainly hope that you will remain with your virtual pet while they continue to be in our care. No different than we hope every adoption is a fur-ever solution!