Nishbad envisions that everyone should understand dog as a special creation of God and should have sensitivity towards these creatures. We place injured and wounded stray dogs in a loving, caring and responsible environment of the shelter.
Aligned with United Nation's SDGs
Sometimes we humans tend to forget that we live in a delicate ecosystem and it is of utmost importance to maintain this equilibrium. We are committed and aligned with the United Nation's Sustainable Development Goals. Nishabh's work contributes towards SDG 15: Life on Land and SDG 17: Partnership for the Goals.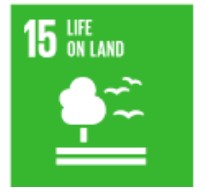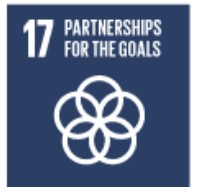 Improving Health Conditions of Stray Dogs
Our aim is to heal the sufferings of the injured, sick and old stray dogs by providing them facilities like treatment, therapy and required surgeries to improve their physical well-being and making them capable to get back on their feet.
At Nishabd we have a committed team of Paravets, caretakers, volunteers and tie-up with experienced and renowned doctors who extend their help to the stray dogs in need selflessly.
Nishabd is working to develop a sense of belongingness and sensitivity towards the voiceless animals. We believe that the stay dogs deserve the same respect and care which any other pet gets in our country. We encourage people to be observers in their respective communities and become empathetic to the needs of the strays and extend a helping hand when in need.
We welcome contributions in the form of treatment assistance, funds, food, medicines, love that suits stray dog's well-wishers. We encourage people with a common goal of serving stray dogs to come together and raise funds for the stray dogs in need to improve their lives. At Nishabd we make sure that each transaction is kept transparent with the donors to ensure each penny is beneficial for the aim we work for.