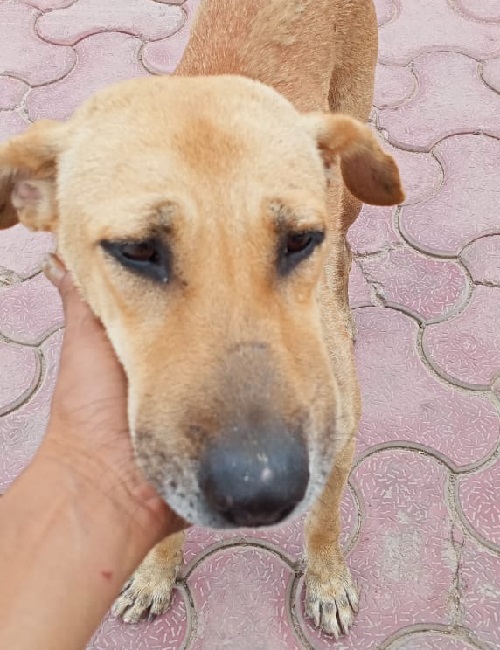 This is 'Laloo' a 6+ years old street dog who is living in our shelter. He came to us through Mr. Jagdeesh from Delhi. The dog 'Laloo' was suffering from injuries and was provided with treatment for a month. He recovered within a period of 1 month and was able to walk properly on his legs.
The dog Laloo since recovery is living in our shelter as there is no one to take care of him.
This dog is really special because he develops a loving bond with the majority of the volunteers who visit us. He is energetic and human friendly but craves for a family too. A beautiful home with a loving family is all what he desires.
Laloo's eyes are awaiting for a family be one for him.
Its an appeal for adopting our loving "Laloo"