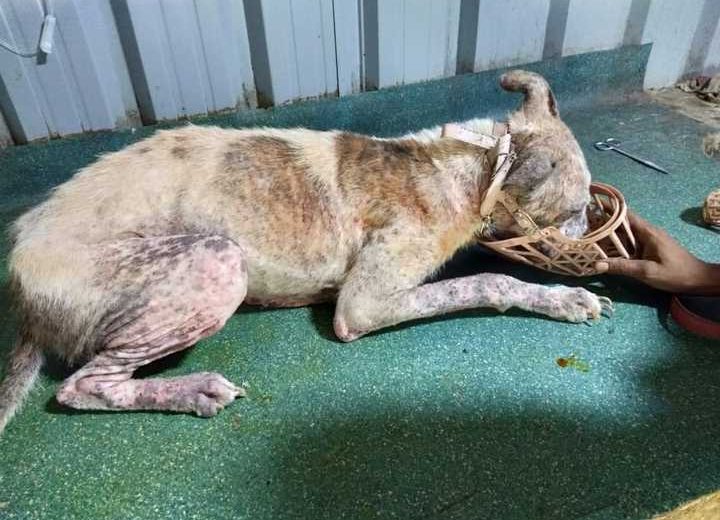 'Bruno' is India street dog noticed by one of Nishabd team members in his location of Dadri, U.P. The dog is infected with a severe skin infection which makes the dog's condition miserable. He fed the dog as the dog was starving and he informed Nishabd management about this dog and brought the dog to Nishabd animal shelter for treatment.
Nishabd medical team did dog's examination in which it was found that skin infection is rapidly spreading to dog's other parts of the body which is making the dog uncomfortable to eat and carry the activities.
Bruno needs treatment for a month which will be given at shelter but Bruno also needs your support in terms of donation to successfully go through the treatment as Nishabd is a volunteer-based organization. We are here to raise Rs. 8000 for dog's stay and medical expenses.