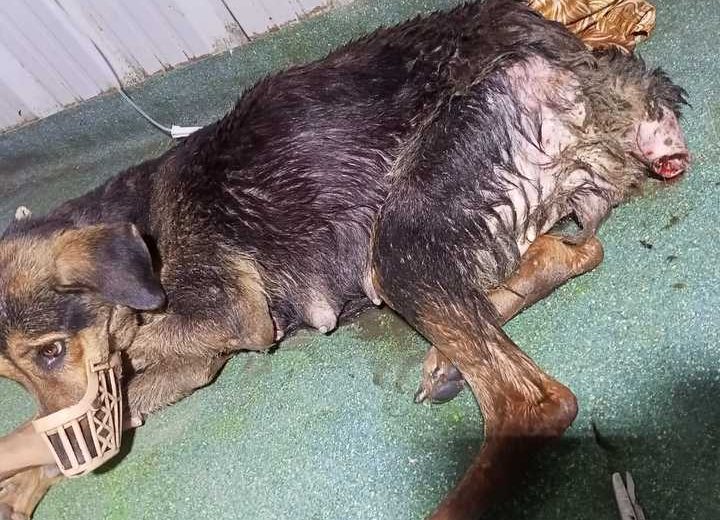 ONE RESCUE SAVED LIVES OF 5 PUPPIES
Here we are with a story of this rescued female stray dog 'Fruity'.
It was Wednesday morning when Mrs. Azaad Bbati who lives in Gurjar colony found this dog sitting under the car in pain and she gave the food to the dog but dog was not having it and was crying. The moment was painful so she instantly called Nishabd rescue shelter because the dog was having 5 puppies who were starving as their mother was sick. Our team quickly moved to the location and rescued this dog instantly along with her 5 puppies.
The female dog's age would be 8+ years but unfortunately she became victim of an accident as found during her examination. This accident damaged her tail because of which maggots developed a deep wound on her tail. This would have caused damage to her spine if the dog was not rescued on time by Nishabd team. Further delay could have resulted to paralysis for her.
Thankfully we have rescued dog 'Fruity' which has been made possible only because of Mrs. Azad. We will be requiring funds to perform her treatment as we are a volunteer based organization. Therefore we are here with dog 'Fruity' to raise Rs. 8000 for dog's treatment. Expenses including stay, Doctor visit and medicines will be borne through the funds raised. Mrs. Azad has done her part, its our responsibility now to provide her treatment with your help.
Will you help this dog 'Fruity'?