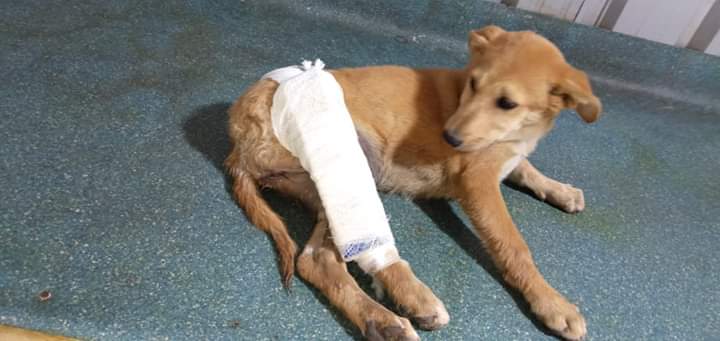 Thank you to all our donors, we have met our fundraising goal.
He is a 3-month-old puppy with acute injuries. His right hind leg is broken. It is heartbreaking and tragic to see the injuries. He is in a lot of pain and has been in our observation since we rescued him. We are going to do whatever we can to make NONU healthy again, but his treatment costs will be Rs.3500/-.
He needs to stay in our shelter to monitor his progress. If you'd like to help NONU, no amount is too small. Its just beginning of his transformation, and his bills will continue to add up. He is the sweetest little dude and no animal deserves to be abused like this.
Tiger Chopra