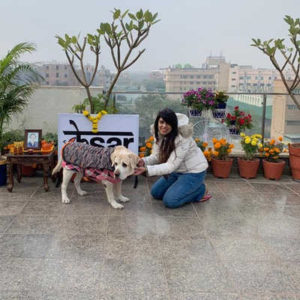 My association with Nishabd began when my street dog Rani was run over by a car. Rani was 15 years old and unable to walk. While I was frantically looking for a shelter, I came across Nishabd. They willingly kept her and aided her recovery through regular physiotherapy sessions. During my monthly visits to Nishabd, I developed a warm relationship with their staff, who are compassionate and driven. One could see the effort they put in to help the wounded and afflicted dogs. It's wonderful that shelters like Nishabd exist to support our FURever friends.
— Vatsala Kesar Pandey
Founder, केsar (Trust for underprivileged children)
I really admire the entire team of Nishabd for the noble work they are doing. Every time I have called them, they have never said no. They have always said – send the baby to us. Very compassionate team and very organized too. They ensure every case is treated with compassion and care. Keep up the good work.
— Twinkle Gogia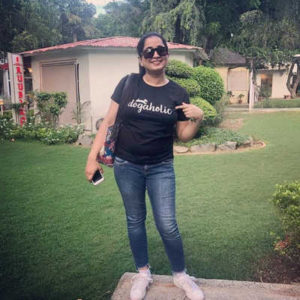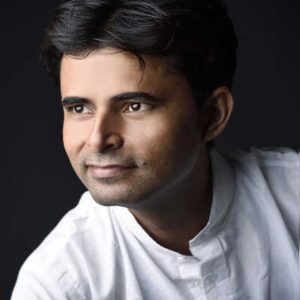 I have been an animal lover for the last seven years. I love to help helpless street dogs, when they need food and treatment. I am connected with all PFA Shelter of Ghaziabad and Delhi. Here I recommend NISHABD Dog Shelter. I chose Nishabd because there are trained staff and doctors. They give personal care to each dog in their personal dog cage. If I send 10 dogs for treatment then I get recovery for 8 dogs despite 2 of them being in very severe condition. They have a success rate above 80%. This is a very affordable and best shelter in today's era. In my final words I suggest everyone send their dogs for treatment in NISHABD.
— Yogesh Kumar
I had a homeless dog sent to Nishabd animal shelter for treatment. The dog's skin was burned somehow. Nishabd was recommended by someone I know. The shelter is economical, they regularly send pictures to keep the person updated about the animal.
The staff is understanding and sincere. The dog that I had sent to Nishabd is alive and well now. Thanks to Nishabd! Good work guys.
— Vatsal
I would fall short of words to describe this beautiful facility and the awesome work they do there.
They have accepted many of our rescues from Mayur Vihar phase 1 and Trilokpuri and have made amazing transformation in their lives. It is not just about the medical attention that they get but also the love and care that they receive during their stay. Dogs have come back healthy and with better appetite. I have made three visits to the facility and each time came back satisfied and happy knowing our furries are in safe hands.
Team Nishabd you rock!
— Orpita