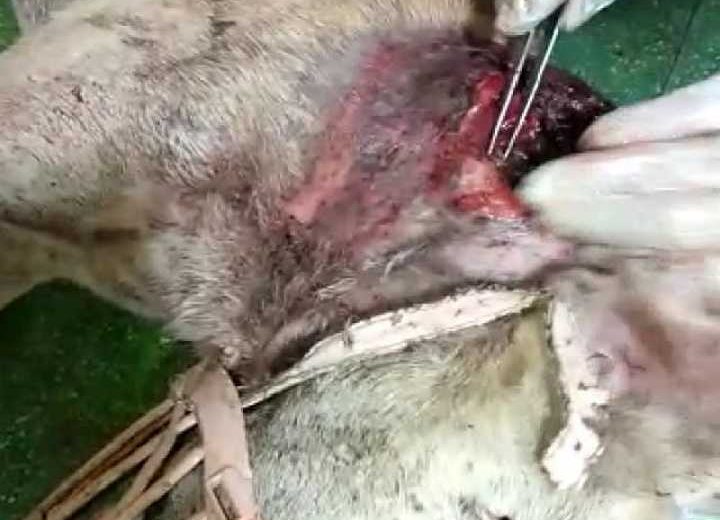 DOG 'Scooby' IS BADLY EATEN BY MAGGOTS IN WORSE CONDITION FOR A WEEK!!
This is 4+ years old street dog whose name is 'Scooby'. The dog is living in the village of Dadri near Mr Rahul's home. The dog is very naughty and loving. Whenever Mr.Rahul gives food to the dog, Scooby wags its tail and dance.
But Dog 'Scooby' was not feeling well as Scooby was infected with maggots about a week ago. Dog's neck and ear is badly infected with maggots that have made a large wound on infected parts. A dog is in a lot of pain. Mr Rahul with the help of his friend somehow rescued the dog and brought it to Nishabd shelter.Dog 'Scooby' needs treatment with love more than food. The dog is very lovable and dear to Mr Rahul and his friends. Nishabd medical team has removed all the maggots from the wound but the dog needs regular cleaning of it with antibiotics to get speedy healing of the wound. On behalf of dog 'Scooby', we thank Mr Rahul. We request you all to pray and show your support in terms of making a donation for the dog. We hope that the dog will recover in a month and will be in good condition. You can do your bit by making a small donation as we are raising Rs. 5000 for dog's stay and medical expenses.