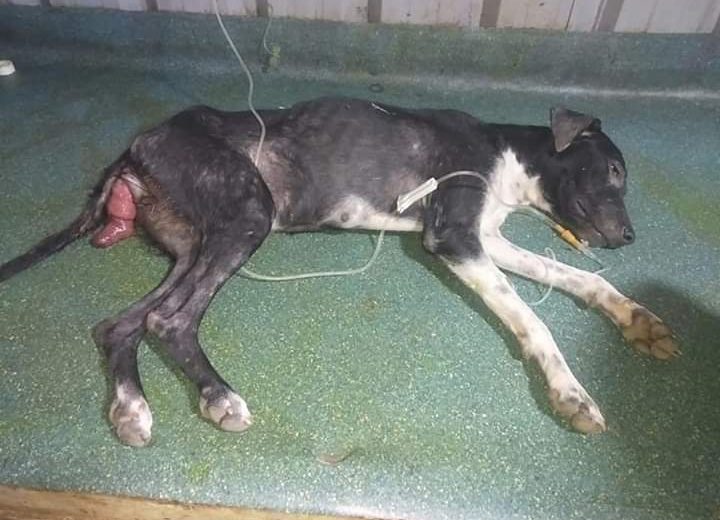 UTERINE PROLAPSE CASE IN THE OUTSKIRTS OF UTTAR PRADESH.
Nishabd team was informd about a dog in a terrible condition lying on the side of the road on the outskirts of Highway. Our team immediatey rushed on to the location. We were sad to see the condition of the dog. Dog was in a lot of pain as her uterine prolapsed and the inner layers of the uterus and large intestine were pushed out and were protrude from vagina.
Nishabd team brought the dog immediately into the shelter and stabilised the dog. Further we found that uterus tissues were badly damaged, the veterinarian attempted to manually push the intestine back into place in order to reposition the uterus into its normal anatomical position and put a suture around the vagina, which will stay in for around 48 hours. The vet provided epidural anaesthesia to give relief to her discomfort.
The dog 'Silky' will stay in Nishabd shelter until her sufferings cure completely. We are trying our best to provide her with the best of the treatment and care in Nishabd. Therefore we need funds for Dog's treatment expenses. Her treatment cost will be Rs. 8,000/- including Doctor Visit, Medication and Stay.