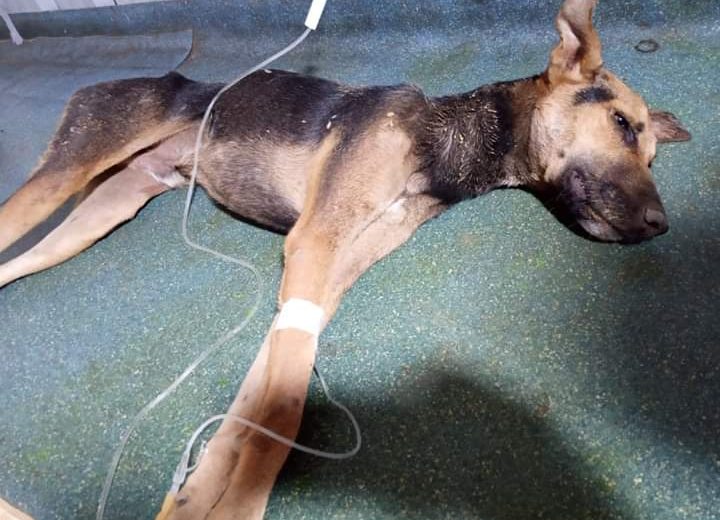 An accident that injured Dog's neck!!
Mr. Himanshu found this dog who was crying in pain on side of the road. He went close to the dog and tried to know the reason of his pain. The dog was crying nonstop when Mr. Himanshu tried to move him but was unable to move him due to pain. He informed to Nishabd team immediately about this dog. Our rescue team immediately went to the location.  We found this dog who was unable to move his neck causing him a lot of pain.
As soon as we brought the dog to Nishabd, Firstly we provided him drip to stabilize him. After that  we did his x-ray where we found that dog's neck is broken, making him unable to move. We are providing him the medication so that he can bear the pain which will also heal his injuries.
We are trying our best to cure dog's suffering. But we need your help for the treatment of this dog. We are raising rupees Rs.8000/- for the treatment expense of this dog which includes Stay, Medication, X-ray and doctor visit. We have named him 'Boby'. So let's pray for the positive outcome of the treatment of 'Boby'.
Please contribute for the treatment expenses of 'Boby'.