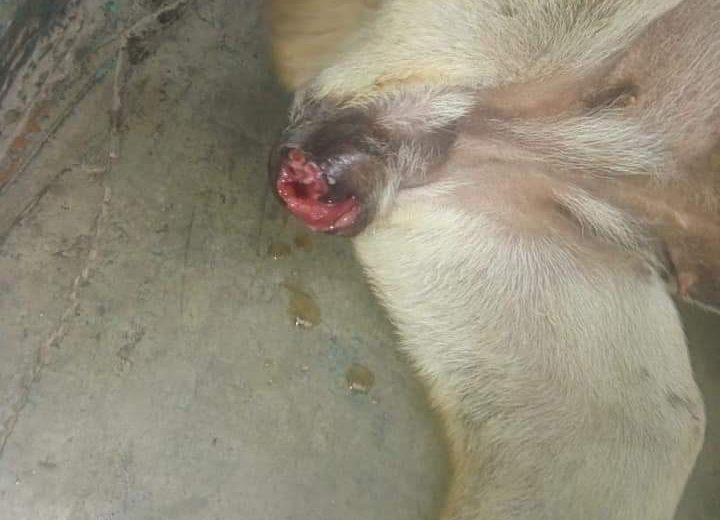 Meet "DOLLY" a female stray dog, Nishabd team received a call of Mr.Arvind from Silarpur village of Dadri sharing that a dog has a ball size red tumour on her private region.
Our team asked Mr. Arvind to stay there and give her food so that she can stay there, while Nishabd rescue team reached at location.
She was in distress while walking and not allowing anyone to get close to her but our expert team made her comfortable and brought the dog into shelter for treatment.
Presumably She had faced abuse and neglected by humans about her problem which might have created the fear in the dog as she was scared of humans. Nishabd team is working hard to bring "DOLLY" to live normal life by providing Medication, love and care.
Dolly is suffering from Vaginal Tumor (TVT) as it is common in stray dogs, it is not fault of Dolly for her problem, she deserve the treatment that is Nishabd's Aim.
We are thankfull to Mr. Arvind who reported us about DOLLY, he was not capable to provide her the treatment ,but he didn't  neglect her and decided to do something. He helped us in rescuing poor DOLLY.
Please feel free to visit at our shelter to make her realise the love of humans, those who cannot come here in our shelter, can make her able to feel the love of human by sponsoring the treatment expense of Dolly. We are raising 4500/- Rs for her treatment, Contribute your bit to give her a new life.